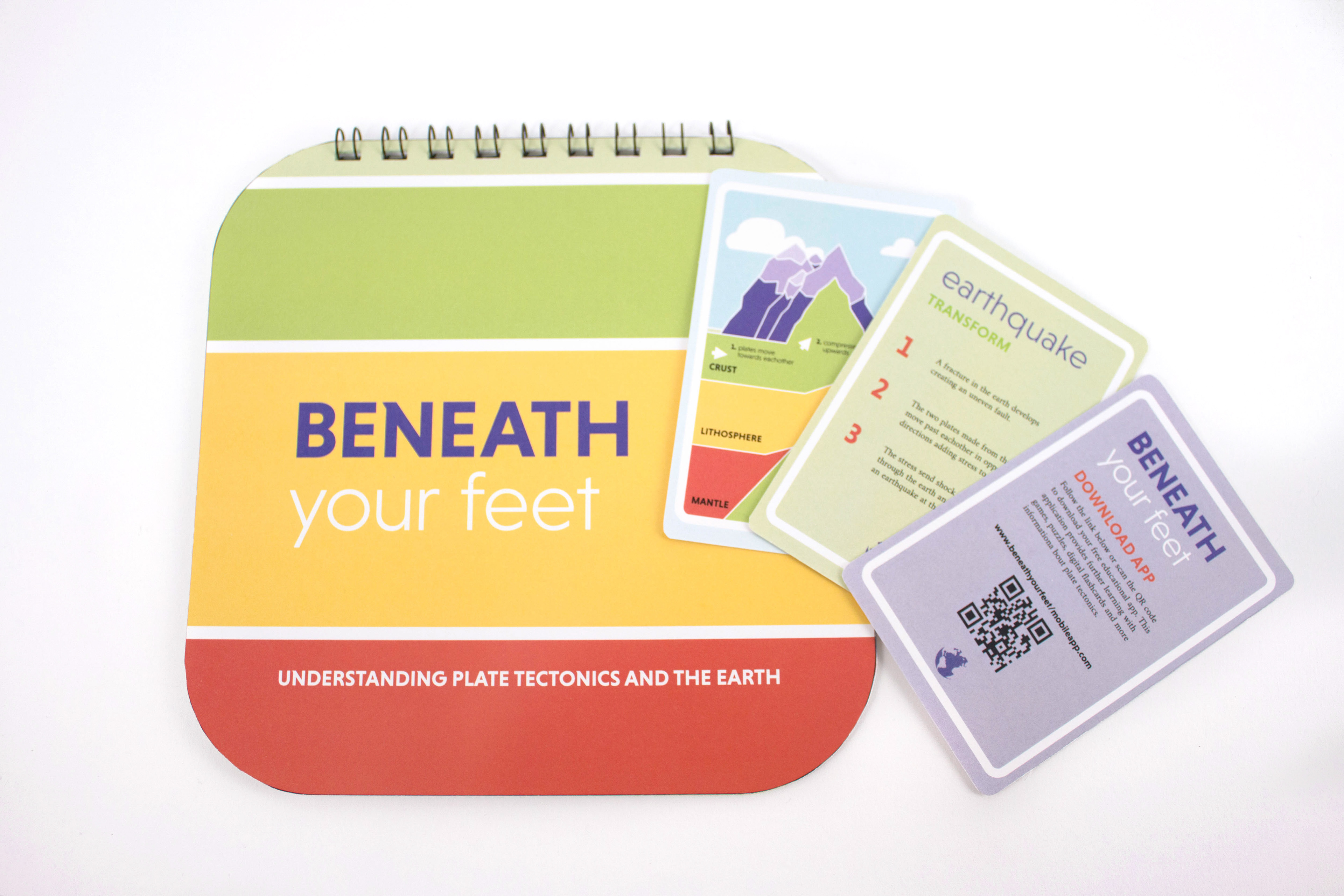 Product & application design
Beneath Your Feet is an educational kit that helps children understand plate tectonics. The target audience is children ages 6–11, who are learning about the processes that happen beneath the earth's surface. This includes an informative book and learning flashcards that catches the attention of this audience with vibrant colors and illustrations.
The book provides infographic illustrations and information about the natural process of plate tectonics. With 7 pages, this book lays out the basic descriptions needed to understand why this process happens. The dimensions of this book are 9 in by 9 in with rounded corners.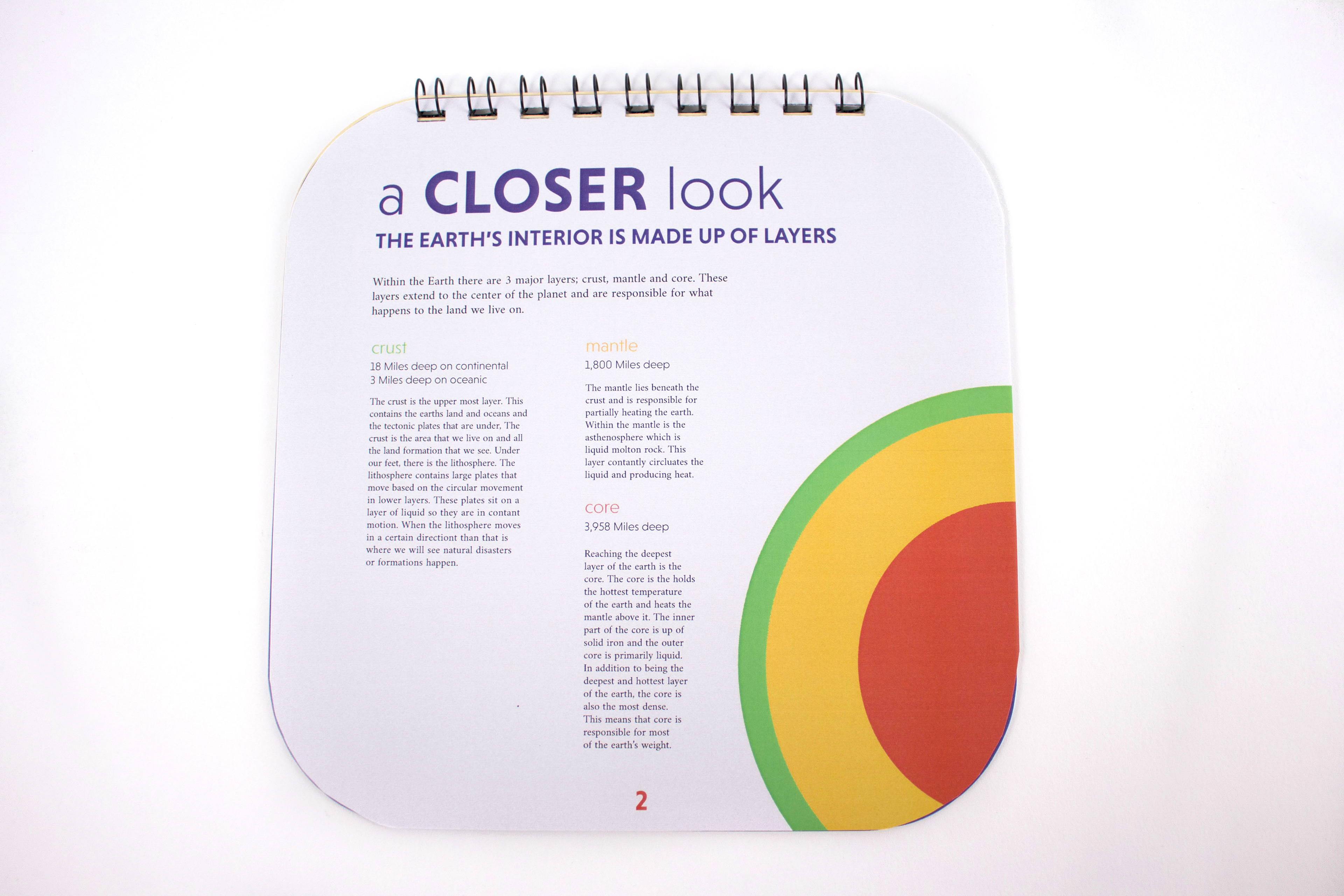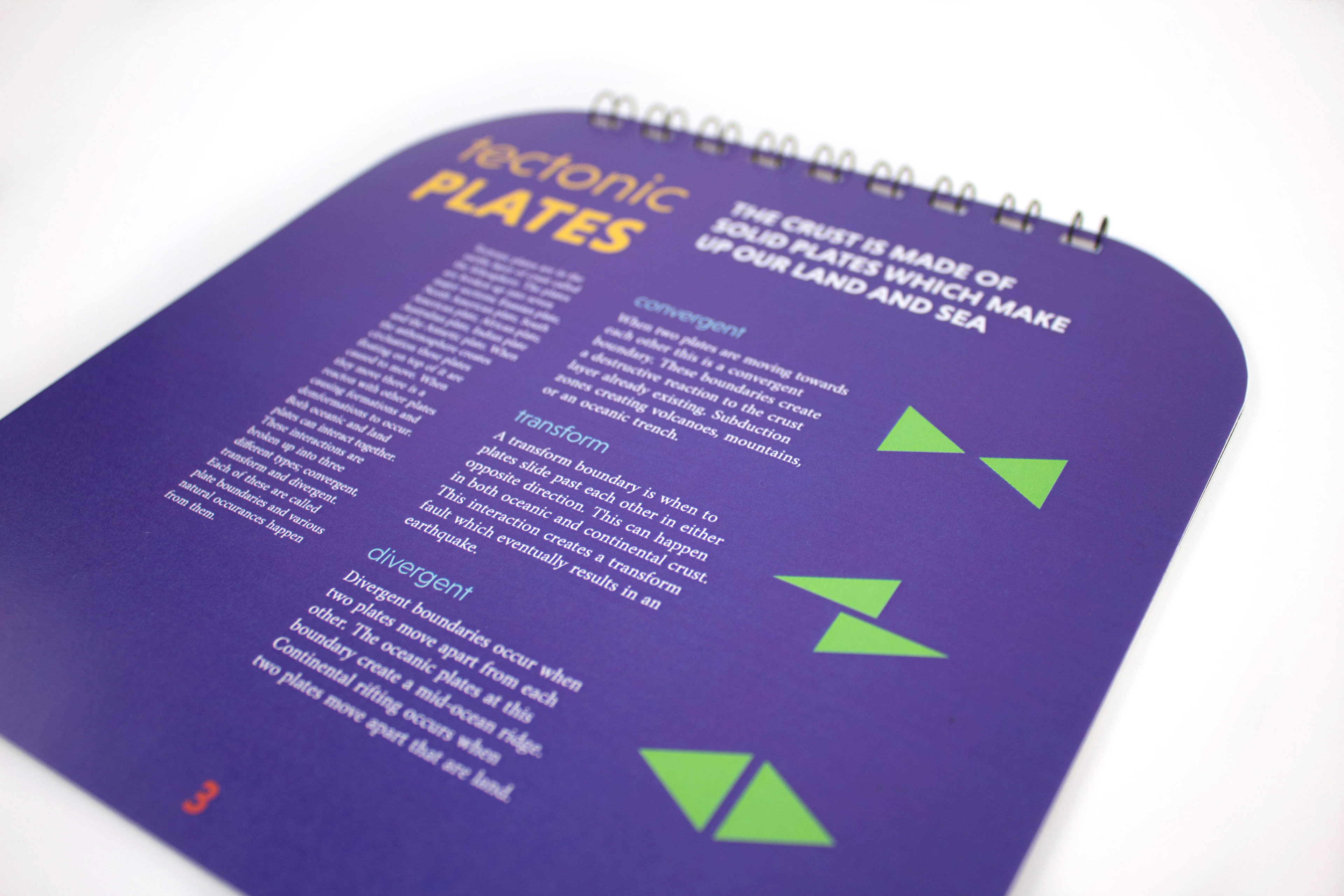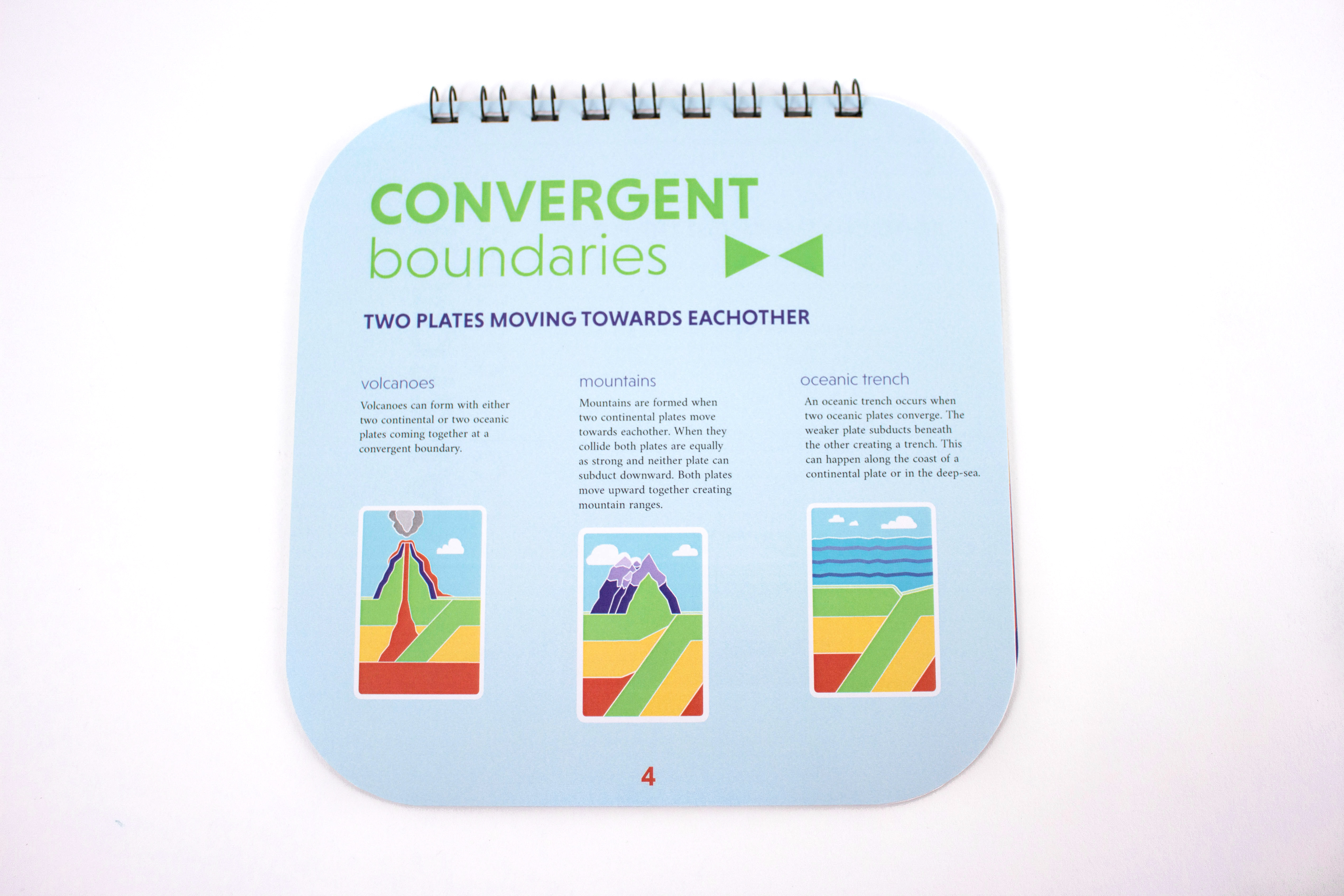 Flashcards can be used to study the process of plate
tectonics
. One side of the card has an infographic of the process occurring in the plates of the earth. The other side has the step by step detailed description of what is happening.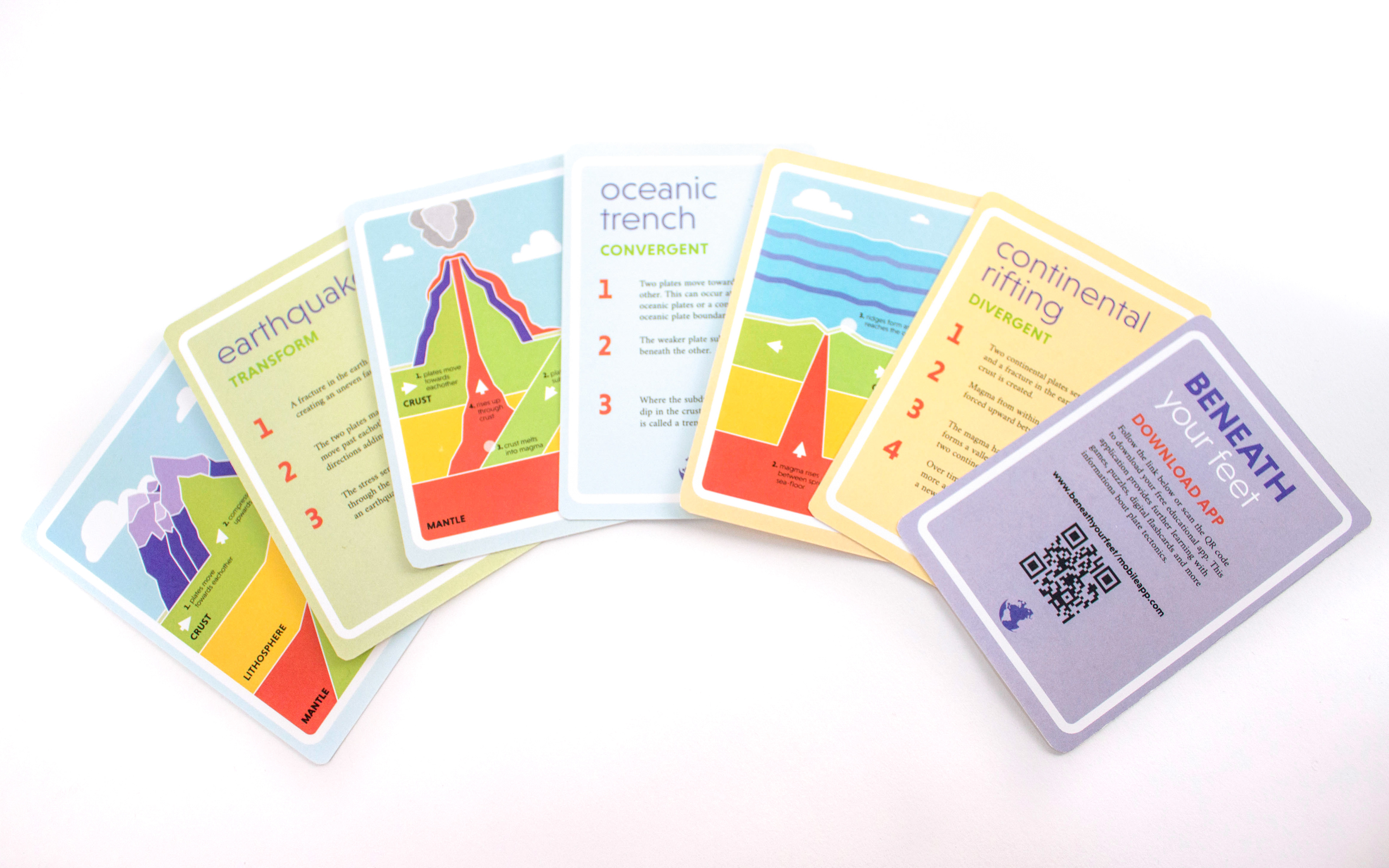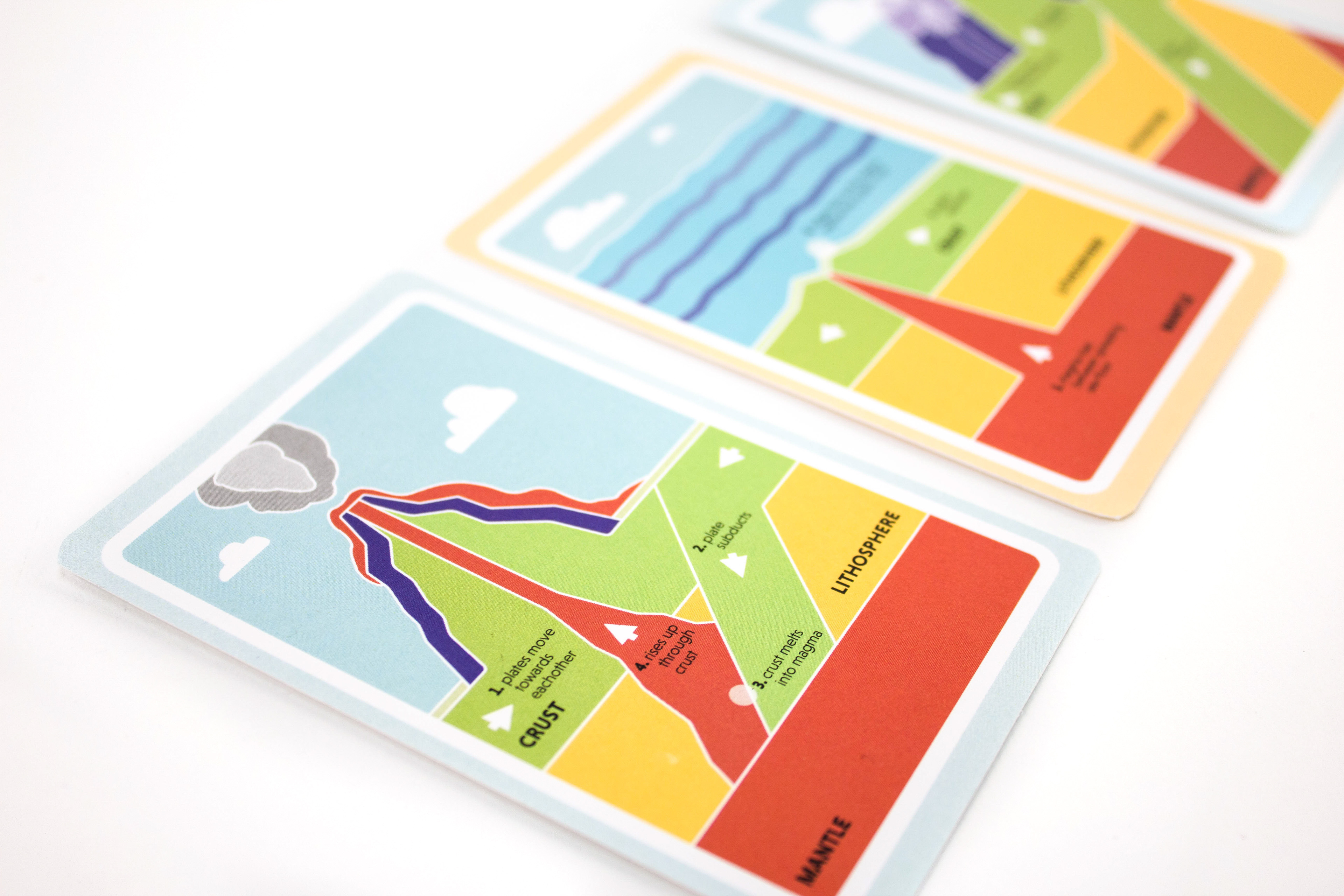 Application Design
This app is simple and can easily be navigated by children using a tablet. By having the audience interact with the various objectives of this app they will be able to visually understand the content. 
The app includes; an informational page graphics and tile cards for the user to reference, an interactive page where the user is taken step by step through individual process, a quiz page allows the user to test their skills and understanding of the topic, games are included such as coloring the earth's interior and building your own plate boundaries.